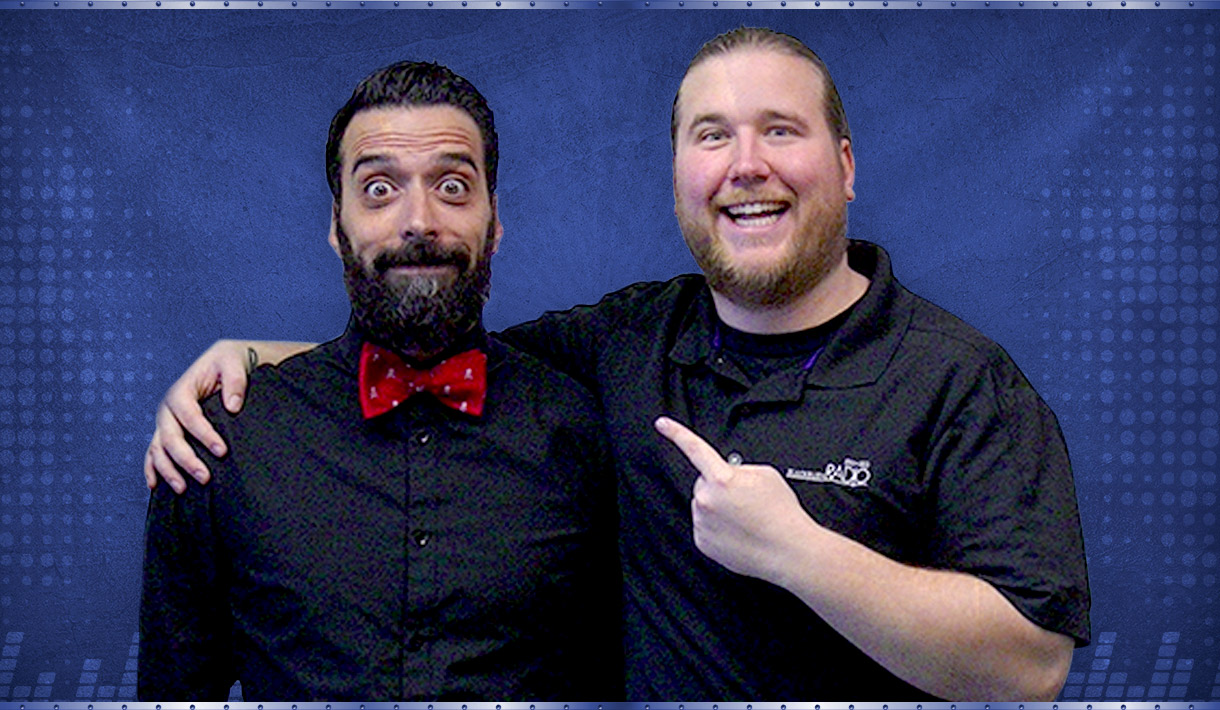 Max & Matt In The Morning
---
MAX MAJOR
---
Straight out of Camlachie, Max Major loves music and doesn't know when to shut up. Radio Broadcasting was the only logical choice. Max's long hair and tattoos are really just a front to hide the timid nerd within. Tap into his encyclopedic knowledge of music, pop culture, video games, and whiskey every weekday morning!
---
MATT SAMPAIO
---
The Reptilian love child of Jim Morrison and Janis Joplin, Matt Sampaio, was known strictly as #27 in the laboratories where his donor's seed and egg were combined to form the wonder-man you know today. Due to his hideous appearance Matt was released to the wild to be raised by wolves during his youth. Captured by Carnival barkers in his adolescence, Matt toured North America as a sideshow artist known as the "three legged man" for obvious reasons.
After the ladies stopped swooning on the carnival circuit Matt's handlers knew they needed to provide him with a career that would offer more longevity and not be hindered by his lack of any use-able skills. Politician and Radio DJ made the short list. Since Matt can be found howling at the moon in the wee hours of the morning, a habit he picked up from his pack as a child, it was assumed that a morning radio host was the ideal position for him until Prime Minister is up for grabs again.
Tune in weekdays from 5:30am – 10am!
---
Latest From Max & Matt: